A big reason for WordPress' popularity as one of the best content management systems is how easy it is to set up and get started. You can install WordPress manually using their famous 5-minute installation or one of the handful of commercial script libraries to install WordPress at the click of a button. It is an incredibly simple process.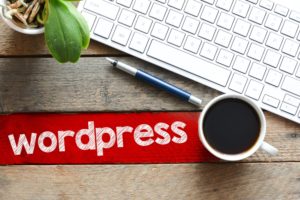 Most users will get a good understanding of how to publish content by navigating the admin area — the WordPress visual editor and availability of WordPress.
The ease of setting up a website can cause many people to underestimate how time-consuming and complex it is to maintain a WordPress site. This is where most people use WordPress support services such as Salt Manage to help provide a range of services and ensure that your website is safe and running efficiently.
In this post, we are going to look at what goes into maintaining a WordPress website and why you would want to hire a WordPress support service to help maintain your WordPress site.
What is involved in Maintaining a WordPress Website?
While there are many products and services that help you maintain your WordPress website, you still need to spend a bit of time ensuring everything is working correctly.
Below are a few tasks that every user must perform to ensure that their website is running correctly and efficiently.
Software Updates:
WordPress is one of the best content management platforms(CMS) when it comes to updates. The platform supports automatic background updates so that any minor and major core updates can be processed behind the scenes.
Tip: Even though themes can also be updated in the background, we suggest performing these manually through the WordPress admin area so that you can check that the upgrades went ahead and no problem. A simple error in an updated WordPress theme or plugin can crash your website, which makes updating them automatically quite risky. Keeping your WordPress up to date is one of the most important tasks you need to perform as an admin.
Uptime Monitoring
Ensuring your website stays online is one of the most vital tasks when it comes to maintaining your WordPress site. The longer your website remains offline, the more traffic and revenue your business will lose. You want to stay alert about any downtime.
There are few uptime monitoring services available online that will inform you when your website goes offline so that you can investigate an error on your website as soon as possible.
Security and Cleanups:
As a WordPress website owner, you need to ensure the WordPress version you use is always up to date. You also need to ensure that your themes and plugins are up to date and have no security issues or vulnerabilities.
WordPress sites are constantly under threat from hackers who want to steal information and install malware on your website. Not being proactive about the security of your website increases your risk of an attack.
Backup and Restore:
Always assume that anything can and will go wrong. Even experienced WordPress website owners need to revert to external backups to restore their website sometimes. There are a host of reasons why you need to you need backups for your website: Your hosting company's server going down, your website being hacked or simply because you made a mistake when administering your website.
Backup your website regularly to ensure that you are protected if anything goes wrong, and you do not lose all of your data.
Spam Cleaning
Dealing with spam is a major problem for all websites. Even if you disable registration in WordPress, make sure to adopt a strict commenting policy, and use an excellent anti-spam WordPress plugin. Spam cleaning can be a boring, tedious task, but it is something that, unfortunately, needs to be done.
Website Performance
A slow-loading website will cause most of your potential users to click away from your site. This is especially important when it comes to mobile. In addition to this, website speed is a ranking factor, and poor performance will also affect your search engine ranking and affect the amount of organic traffic your website receives.
Regular Checkups:
Even when your website has been set up correctly and optimized, you still need to check to make sure everything is ok regularly.
Why use a WordPress Support Service?
Why do you need to hire a WordPress support service if maintaining a WordPress website is not technically challenging?
Here are three main benefits to using a WordPress Support Service:
Maintaining a WordPress website and ensuring that it remains secure and optimized can be time-consuming. Hiring a support company to take responsibility for maintaining your WordPress website means that you can focus your time and energy on more critical tasks. You can free up hours of your time every week and increase your bottom line.
WordPress companies like Salt Manage pay close attention to current security issues, which means that there is less risk of security and performance issues cropping up. If any problem arises, you can rest assured that you have a team of experienced WordPress users working on fixing the issue.
WordPress website maintenance can also be quite repetitive and boring. Being able to hand over this work to someone else is quite convenient.
Keeping your website up to date, secure and efficient, is an essential part of running and maintaining a WordPress website. Doing this can be time-consuming, and for many people handing over this responsibility to a team of experienced WordPress, users makes a lot of sense. It frees up your time, gives you the peace of mind that your website is always operating correctly and efficiently.
Salt Manage provides technical support and 24-hour support to our customers. Being able to get technical help at any time with short notice is great for non-technical users and WordPress users who are short on time.