Whether you're starting a business website or creating a blog passion project, it's important to ensure your site is SEO-friendly. Of course, you want to be at the top of search results! This is obviously what a website should be—visible to the audience. If your site is placed on the 10th page during searches, its existence might be unknown to many. In fact, a study suggests that first-page search results receive 71% to 92% of the overall search traffic on Google.
Website structure is an important part of any SEO strategy. It determines how your content is organized. So, remember to not just focus on the content. After all, search engine success starts with an optimized web design and structure.
But how do we design an SEO-friendly website? This article lists down six helpful tips in making sure your website is on top of searches.
What Is Website Structure?
Website structure determines the organization and interlinking of your website pages. Usually, it starts with the home page, then extends into the categorized pages. In structuring your website, you want it to be easy to navigate. This ensures a smooth user experience.
There are two basic types of website structure, classified as:
A flat website structure

requires fewer clicks to reach different pages. It usually consists of a set of categorized pages that easily directs to the contents.
A deep website structure makes use of longer paths and specific topic pages. Basically, by clicking a page, you're directed to another set of page options to navigate.
How to Design an SEO-Friendly Website
1. Choose an SEO-friendly Domain Name and URL
Deciding on what to call your website is crucial!
A domain name is your website address. It signals to web crawlers what your website is all about. To ensure that your domain name is SEO-friendly, you may consider incorporating key search terms relevant to your industry.
Aside from your domain name, your URL and URL structure also affect your website's searchability. Make sure to have a unique URL for each page. A clean URL structure will help ensure that each of your pages is most likely to rank high in searches. In creating your URLs, consider:
making it concise as possible

incorporating key search words

using hyphens in separating words

keeping all words in lowercase

using clear and simple words
2. Establish a Website Hierarchy
In planning your website hierarchy, you decide on the order of pages based on your priority. For example, the products and services page is high-priority in business websites. With these pages, keywords also come in handy! First, you may gather main and secondary keywords. Then, place the main ones on high-priority pages and add the secondary keywords in lower-priority sections.
An effective website hierarchy helps search engines analyze page importance. This then determines each page's rank on searches. And, of course, you want to make sure your priority pages are the ones ranking high.
3. Optimize Your Web Page Navigation
In creating a website, one of your top priorities is user experience. A clear navigation system is key to a user-friendly website. You can do this by simply adding a navigation bar at the top of your home page. This will make all the sections visible to the users. It will be easier for them to choose and click on which page they want to be directed to.
Keep in mind that users should be able to find all features of the site easily. Also, try not to add too many pages. A flat website structure is always ideal in this case. The fewer pages, the smoother it is for search engine crawlers to scan through the website. Having fewer pages can also make your website load quickly.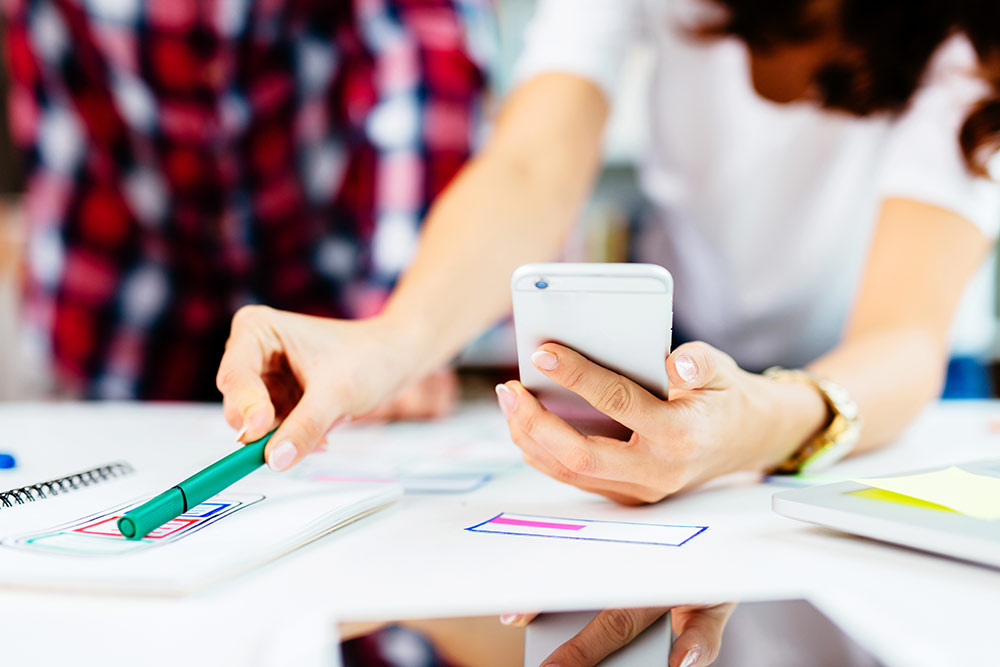 4. Make Use of Breadcrumbs
Breadcrumbs are also helpful in keeping your website away from clutter. They display the navigation flow like this: Home > Products > Cart. Similar to navigation bars, breadcrumbs allow for a smoother user experience. Users are aware of where they exactly are and how far they've navigated within the site.
The keywords placed in the navigation flow will also help web crawlers scan through the site. Using this will also ensure that you have a well-structured SEO-friendly website.
5. Maximize the Use of Internal Links
Internal linking is another great way to improve SEO. It leads your users from an article to a related page or product within the site. Of course, integrating internal links also lets web crawlers detect those linked pages while scanning. This increases their searchability.
In using internal links, make sure to input them in strategic and relevant places. Also, make sure that the content of the linked pages is related to the hyperlinked words or phrases. This will maintain your users' interest. And this will make them stay longer on the site.
6. Boost Mobile User Experience
Your website must be adaptable to any type of device. Since mobile devices come in handy for most users, you want to also focus on mobile user experience. To do this, you can integrate responsive web design in building your site. This ensures that user experience is optimized based on their platform and device. It considers factors such as screen resolution and script capacity.
Making sure that your website is optimized for any type of device increases your number of users and leads. This creates website traffic, and you want that to boost your site's ranking in searches!
SEO- and User-Friendly is The Way to Go
Those are the six tips you can apply in designing your website. Remember that website structure is as important as content when it comes to SEO. So make sure to establish a clear website hierarchy and system!
Also, remember that a user-friendly website is an SEO-friendly website. And vice versa! So don't just focus on making your website catered towards search engines. After all, your real audiences are people, not bots.